Live, Interactive Weekly Support from Sunny Dawn Johnston
and her Multi-Million Dollar Generating Team
You have been guided to this page today…
because there is something within you that yearns to be fully expressed.
Perhaps it's an idea you've longed to bring to life, a hobby that can bring you more value, or a special skill sought by people that aren't yet on your radar.
Whether you already have a business and aren't sure how to scale it or you want to turn that pastime into a profit-generating machine, you've come to the right place, my friend. The Universe is beckoning you to step up, open up, co-create, and receive. And my team and I are here to support YOU in doing just that!
The Bridge Between Envisioning and Actualizing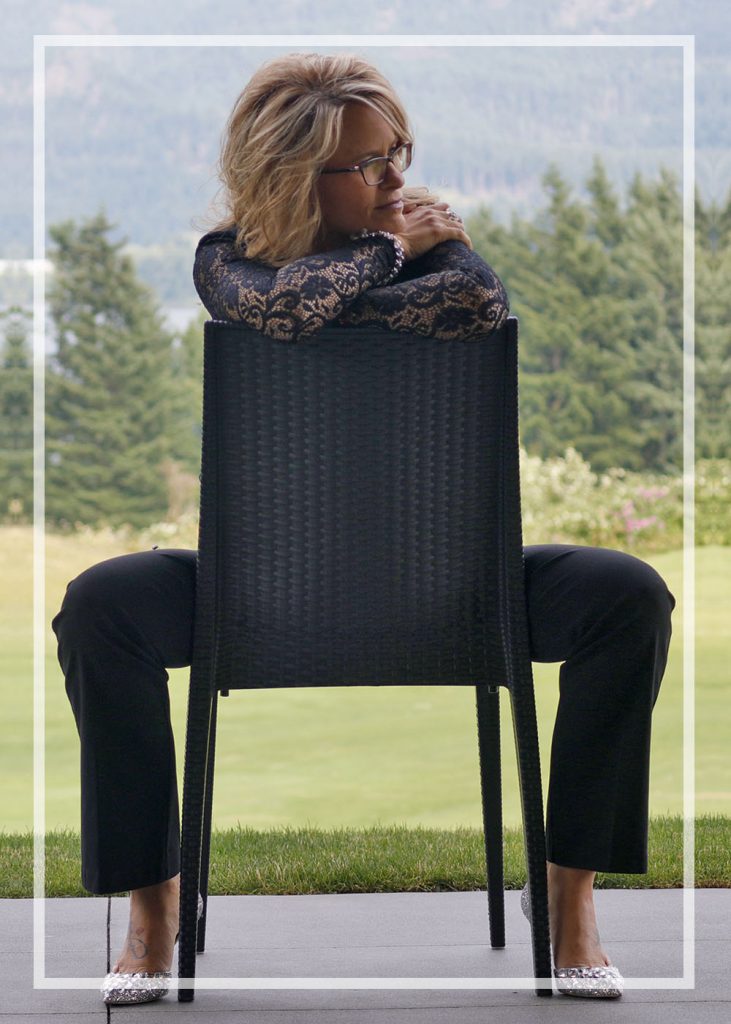 a bit about my personal journey to becoming a successful biz owner.
My 30 years of entrepreneurship didn't start off as a walk in the park. It started from absolute desperation and necessity. It was hard times and I needed money to feed my four-month-old baby. The first couple of years were tough. For every win I had, there were three times as many losses. I accrued more debt, trusted people who proved themselves unworthy, lost friends along the way, faced daily exhaustion—physically, mentally, and emotionally, and had to skip meals just to barely get by. It seemed like an experience of failure upon failure.
Yet each time I was knocked down, frustrated, and doubting myself, I would eventually realize that it was up to me to stand up again. To show up again, even better and stronger than the time before. The lessons I learned meant that, at some point, I would stop falling. And until then, I would at least never fall the same way twice. Plus, the mental endurance I was gaining was actually shaping me into the heart-centered entrepreneur I aspired to be. I just didn't know that… yet.
Over the next ten years my business grew …
and I became successful, but I wasn't in LOVE with my work.
It was no longer about putting food on the table. I was looking for something more. It had been fun, it had served a great purpose, and I was grateful, but it wasn't filling my heart with joy. I began to dread it more than love it. I realized that the part of my business that I truly loved was encouraging and supporting my downline team. That LIT me up. It was time to make a change. It was then, with the unknown future staring me directly in the face, that I understood. No matter how grim the road ahead may appear or the extent of fear I felt, one thing was for sure: my intention to create change in the world through supporting others was and would always be the driving force in my life. That intention has led me every step of the way to where I stand today.
The leaps and bounds I made were huge, but not without great challenge. The success I have is a blessing, but the lessons learned from my adversities and the ways in which I use them to help others is what most fulfills me. Sharing that energetic high-five, "we're in this together" vibe with others brings me the greatest joy. Your win feels like my win!
I always, always love a win-win!
That is why I am writing these very words today.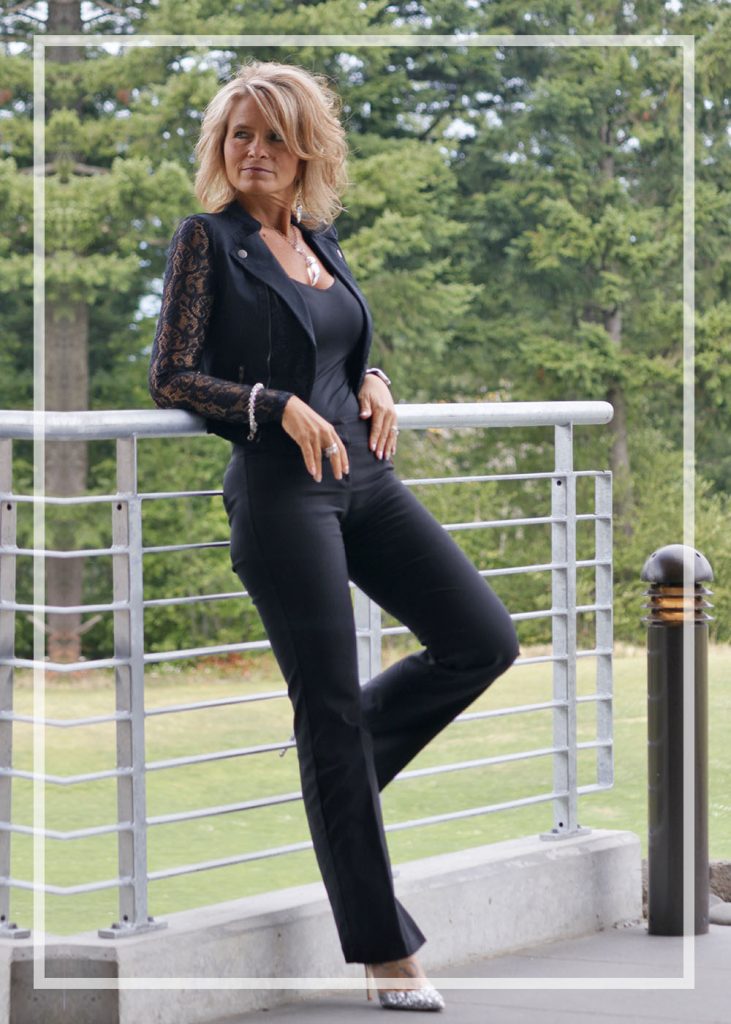 I am here to tell you that your dreams, ideas, and goals …
are not some far-off pipedream.
I want to show you that the hurdles, blocks, and land mines on the path to success are avoidable and that you don't have to fear any part of the process or do it alone like I did.
What I am about to share with you is the result of all that I have learned. It is the antidote to regret and that old saying, "Hindsight is 20/20." It is the bridge between your vision and actual success. And it is an opportunity for both you and me to honor our purpose and serve the world in a much greater way … together!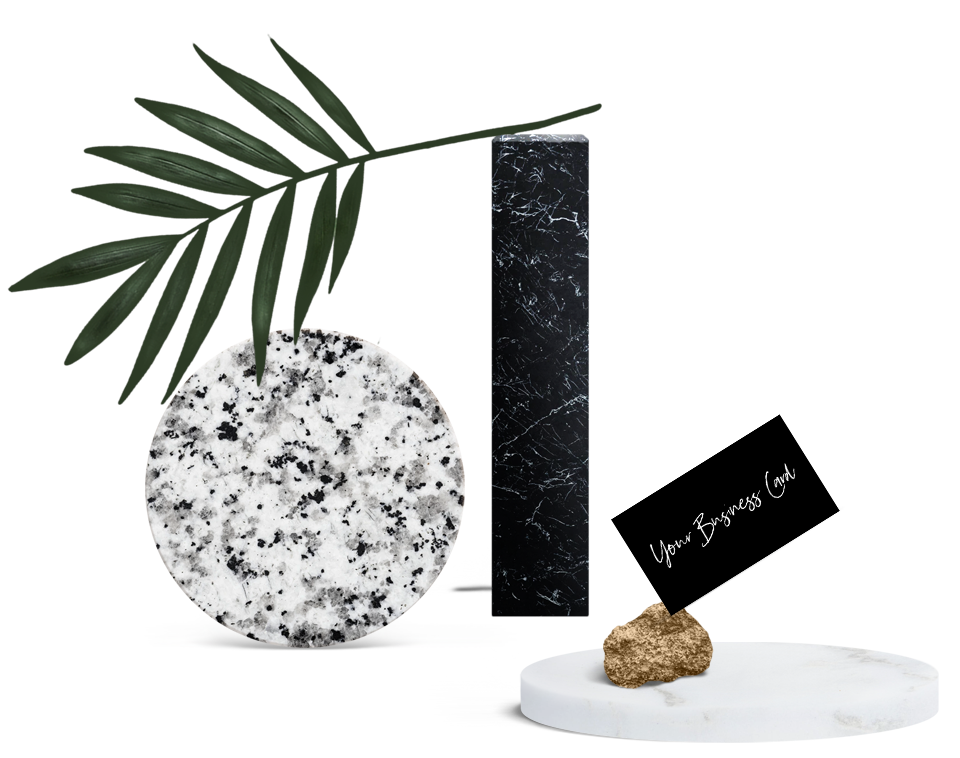 My Spiritual Biz Membership Community
Your Entrepreneurial Headquarters for Consistent Heart-Based Support & Dedication to Your Success
is an interactive coaching and biz-building membership community that gives you direct access to seasoned heart-based business coaches every week. These aren't just any old coaches. They're actual entrepreneurs with an impressively successful track record in their respective fields, generating six and seven figures for themselves and their clients. And you'll get to ask them your personal questions about your biz-related ideas, strategies, and challenges and get their expert feedback.
connects you to a community of like-minded, heart-based, supportive members that are eager to learn and grow alongside you. Gifts and ideas are shared between members while you cheer each other on and hold each other accountable. This insightful and uplifting space is paramount to your success because it means you're not doing it alone!
offers an extensive library of essential resources for every stage of bringing your goals to fruition. From the legalities of establishing your business and getting it off the ground to the fine details of growing and scaling, My Spiritual Biz is your ever-growing arsenal of audio, video and downloadable/printable content that sets you up for long-term success.
reminds you that you are not just an Entrepreneur. You are a spiritual being having a human experience and as such you need harmony, joy, peace, passion, movement, meditation, relationships, support, and love in your life. We not only focus on the biz part of you, but also on the human part of you. We want to remind you that honoring YOU and creating alignment in your mind, body, spirit, and emotions will create REAL success in your life.
"Regret for the things we did can be tempered by  time: it is regret for the things we did not do that is inconsolable."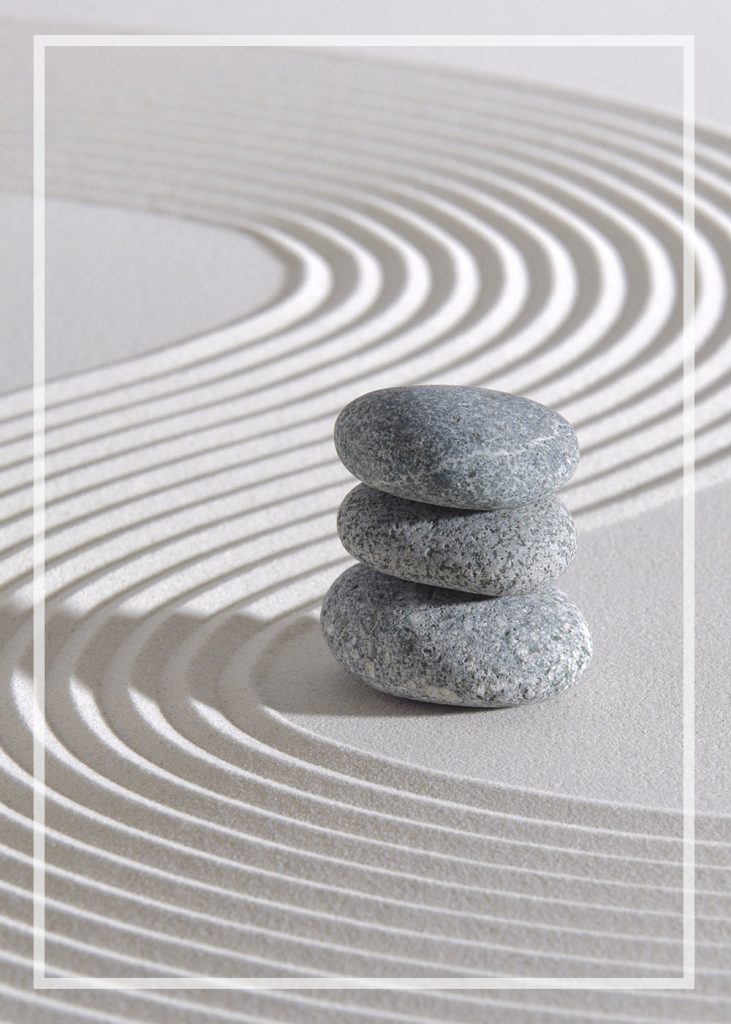 Throughout the duration of my career…
I have personally mentored hundreds of aspiring entrepreneurs and biz owners from various backgrounds.
With a little hands-on support, intuitive guidance, and strategic thinking, they turned their big ideas and hobbies into profitable heart-based businesses.
They are now:
Expanding their business and loving every moment of living life on their own schedule.
Finding their voices, expressing their gifts, and living their dreams.
Creating books, products, and online courses that are changing lives.
Getting their message out to more and more people through effective use of social media and email distribution.
Speaking on stages worldwide.
Feeling the freedom of Entrepreneurship in ways they never imagined.
Leading healing retreats and journeys.
Making six-figure plus income that gives them financial freedom and allows them to live the life that they and their families desire and deserve.
Honoring their body, mind, spirit, and emotions as they create their spiritual biz with harmony and presence.
More importantly, they have shifted their mindset to have their focus and beliefs on self-worth, unlimited possibilities, and joy. And all of this, my friend, is what I want for you, too.
Live, Interactive Coaching, Guidance, Direction & Support
My Spiritual Biz focuses on four essential areas of business to get you up, running, and generating an income while reducing stress and strengthening your biz.
Studies show that the mindset of an entrepreneur is different from that of an employee. Entrepreneurs are mission-driven, and they generally aren't afraid of challenges and risks. They tend to think ahead and can see the big picture as well as all of the parts it comprises. Yet having this incredibly functioning mind can lead to high levels of stress and anxiety that compromise both your health and your business.
My Spiritual Biz mindset coaching will help you adopt a healthy work/life balance through insights and techniques that teach you the importance of playing as hard as you work.
This means:
No more working 6-7 days a week with little time to rest and recharge.
Having clarity on and confidence in your next steps no matter what stage you're at in your biz.
Remaining present within each project and challenge strengthens you and your biz.
Creating and maintaining a feel-good environment that naturally inspires and motivates you and those around you.
Your mind is refreshed, your focus is sharp, and productivity is therefore maximized.
No need to question your worth or the monetary value of your services/products.
You no longer need to compare yourself and your work to others; instead you choose to focus on being complimentary.
This one's a biggy! There are multiple facets to marketing and so many different ways to market and develop something, it's hard for one person to grasp let alone master. Your My Spiritual Biz membership coaches will break down the different aspects of marketing for you and help you gain clarity on the types of marketing that are best for your biz, brand and product/service and how to execute it at every stage!
This means:
Creating a new product/service won't be so challenging or time-consuming.
No more trying to solve the mystery of identifying your potential customers/clients.
Crafting messaging for emails, sales pages and social media will be a cinch. (Tip: Each has its own quirks and style!)
No need to try to figure out which social media platforms you should stick to and which type of content works best.
You'll have the clarity & confidence to position yourself as a brand and reach more people.
How-to's for lead magnets, funnels, shopping carts, webinars, email workflows and automations won't be so foreign to you.
SEO won't frazzle your brain.
If I had a dollar for every person who has ever told me that they either shut their biz down or never got it off the ground simply because of a lack of tech skills, I'd own several small islands by now. I get it! Tech can be frustrating and intimidating.
With your My Spiritual Biz membership, not only will your struggles with tech be a thing of the past, but possibilities for you will be endless when you have at your fingertips the answers, solutions, tips and tricks that you need for advancing and growing your biz.
This means:
No more being technologically overwhelmed or endlessly questioning how to create an impactful web presence for your services/products.
No need to feel lost when it comes to converting your online leads to sales.
Creating Facebook Ads and hosting Live sessions no longer leave you feeling puzzled and out in the dark.
You know exactly when and how to start automating tasks.
You can confidently invest in your biz and the systems essential to your success without trial and error.
You know which products/platforms to use to connect with and sell to your audience.
Business Operations doesn't have to be stressful or complex. In fact, once you know what your business needs to successfully meet your goals, you can set it to autopilot. That's right, my friend! Your My Spiritual Biz membership coaches will help you map out your specific needs for running your business smoothly so that you can focus your time on perfecting your products/services without feeling drained.
This means:
No need to feel pressured by timelines, nor stress from day-to-day minutia.
Clarity on your goals and corresponding needs.
Processes, including hiring, training, planning, and budgeting are simplified.
Better time management.
Attracting the right support people to your biz.
Next steps for growth and expansion are clear.
The Expert Formula for Your Success
Running a business is a 24/7 affair, which means you need support regularly. That's why my team and I are going to meet with you every week to offer live, interactive group coaching and mentoring that ensures your momentum stays strong and your biz keeps moving in the right direction.

Sunny Dawn Johnston is an acclaimed multi-bestselling author, sought-after psychic medium and angel communicator, inspirational keynote speaker, spiritpreneur and business mentor.
Thirty years ago, she started selling House of Lloyd and Christmas Around the World products to be able to have some Christmas gifts and decorations for her newborn son. Being on food stamps and welfare to survive, this small commission was a godsend to her and her son. Within three years she was living a completely different life – a new state, a great husband, and feeling like a new confident woman. She became the top selling and recruiting supervisor in the billion dollar a year company, having hired over 150 consultants in one short season (a record number) and earning 4 European trips and a good chunk of money. Her out-of-the-box methods were inspiring to the other sellers and she shared her tools and techniques on stage in front of thousands at their yearly incentive training trips.
Ten years later, after the death of her grandmother and ex-mother-in-law, Sunny discovered, through their guidance from the other side, an internal soul calling that she could no longer deny. Having had numerous experiences with the spirit world from the time she was 13 and having studied metaphysics and personal development throughout her life, she was being guided to serve humanity from that place of knowing. In 2001, Sunny started her first company, Sunlight Alliance, and began doing what she was always meant to.
She has served as a Psychic Medium, Angel Communicator, Spiritual Teacher, Speaker, Author, and Mentor for the past 20 years. She brings clarity, solace, and meaningful connection to thousands worldwide, on and off stage, through transmitted messages from angels, guides, and departed loved ones.
Sunny has grown and cultivated a diverse global community through her online offerings, courses, books, private sessions, live events, and television appearances. Whether in person or online, her extraordinary gifts, tell-it-like-is style and sincere desire to see others succeed have inspired and empowered countless others to transform their lives into one of high-vibrating self-love, inner (and outer) abundance and lasting joy.
Today, Sunny spends the majority of her time mentoring people that desire to create the type of lifestyle that she has created. She helps people recognize their value, strengths and gifts while building their lives and businesses to align with the heart. It is her greatest joy to witness people coming into their own joy and success, based on their spirits guidance.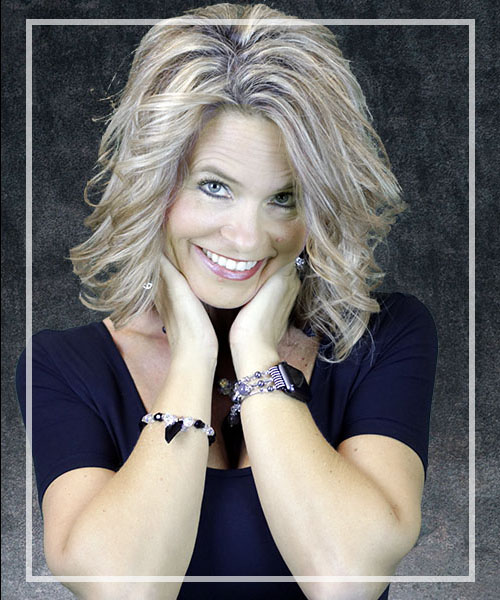 Sunny's professional achievements include:
Founder of Sunlight Alliance Foundation 501(c) 3 – Donated over $250,000
Board Member for Find Me Group – Psychic Detective and Secretary since 2008
Created massively successful online courses
Authored 20 best-selling books
Sold hundreds of thousands of dollars of products through live formats
Faculty at Omega Institute and Infinity Foundation
Created over 25 LIVE courses over the past 5 years
Built a multimillion-dollar business
Developed over 100 healing and profitable products including Books, CDs, Oracle Card decks, SDJ Essentials, SDJewelry, and Conscious Teez
Conceptualized and launched six-figure membership sites
Shared the stage luminaries such as Wayne Dyer, Marianne Williamson, Deepak Chopra, Iyanla Vanzant, Liz Gilbert, Gregg Braden and many more
Starred in her own television special on Lifetime television network
Built an amazing community of like-minded, like-hearted people
Attracted and managed a Superstar team of 4 that have created together for over 10 years
Sunny's clients and students have:
Helped thousands heal their own pains, traumas, and wounds
Healed their lack mindset to allow more amazing abundance to flow in
Spoken on stages worldwide
Published 100's of books for others
Received a performance bonus that doubled their annual salary
Built their own 6 figure businesses
Became number 1 in sales out of 34,000 providers
Created highly successful online courses
Reduced stress, gained greater health and wellness
Developed healthy relationships with clients, colleagues, and community
Tripled their business income
Written and published best-selling books
Received highest yearly bonuses in the country in their industry
Started, Built, and Grown their business into thriving abundant businesses
Live coaching calls with Sunny
are the hallmark of the My Spiritual Biz Membership Community. These monthly interactive sessions give you direct access to her gifts as an intuitive coach AND her three decades of entrepreneurial expertise that led to her own multimillion-dollar business.
No biz-related question is off limits. You can even use this time to strategize and brainstorm with Sunny or go a little deeper into the tips and tactics offered through the principles and teachings you'll experience as a My Spiritual Biz member.
Yep, Coach Sunny is ready and waiting to deliver the real-time, on-the-spot guidance and support you need to jumpstart and advance your biz.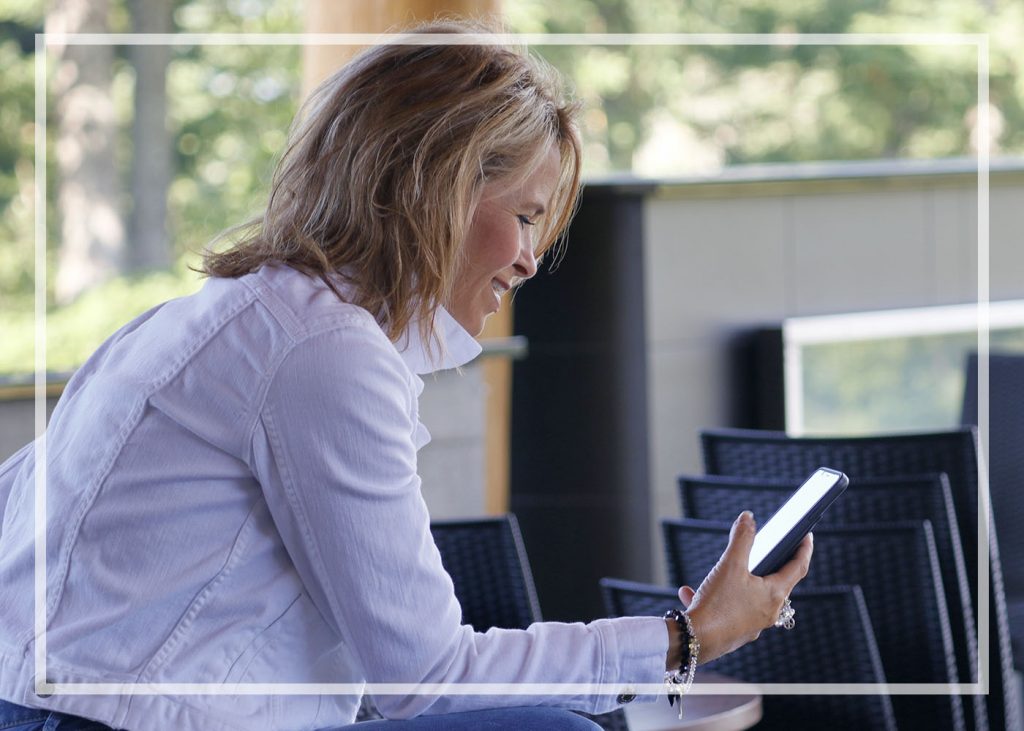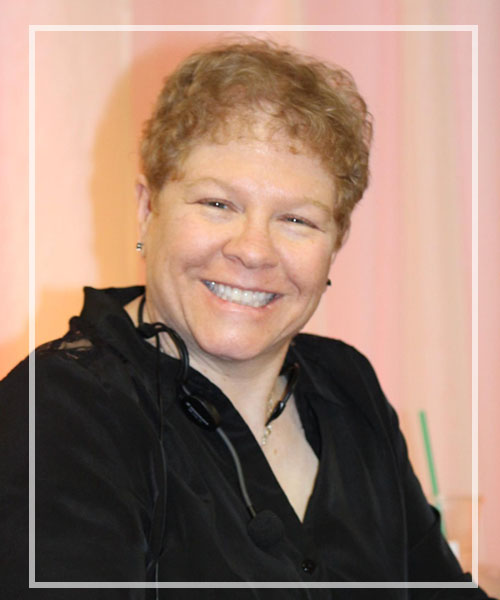 Sunny's Director of Digital/Print Media, Kris Voelker, is going to clear your tech fears and connect you to digital solutions and strategies for streamlining your biz, maximizing your online presence, AND saving time.
Kris' 20-year tech experience across multiple industries includes digital media, tech innovation, website design, development and programming, multimedia design, audio and video streaming, app integrations, print design, photography, server management, computing hardware, and e-commerce solutions.
Kris is the glue that holds the tech world of Sunny's biz together and keeps it running smoothly. During your coaching sessions with Kris, you'll not only get to see exactly how she does it but this tech savant will also address your personal tech-related questions, challenges and "snags" and offer proven and effective tips, tricks and solutions that meet your needs and best serve your customers and your biz!
In addition to heading up Sunny's creative department, Kris has also worked with such notable clients as Actress Jane Seymour, Cleveland Clinic Heart Center, New York Times best-selling author Gregg Braden, Psychic Medium Lisa Williams and the event company Celebrate Your Life.
Kris' professional achievements include:
Awards
Colorado School Public Relations Association (COSPRA) Communications Excellence Awards Program Recipient:
Merit in Publications/Electronic Media (E-Newsletter category) – D50 Insider Publication
Merit in Publications/Electronic Media (Marketing Materials Campaign category) – Westminster High School Branding & Marketing
Merit in Publications/Electronic Media (Marketing Materials Campaign category) – Westminster High School Recruitment Campaign
Merit in Publications/Electronic Media (Photography category) – Grand Opening Photos, WHS Football, Parent Night at Hodgkins Elementary, Flag Dedication and Back to School
Merit in Publications/Electronic Media (Special Purpose Video category) –
Westminster High School Remembered and Ranum Remembered videos
Award of Excellence for the District 50 School Based Services (SBS) Web Site
Technology Achievements
Custom designed an online summit system for Celebrate Your Life Soulfest that accommodated and successfully supported over 80,000 registrants.
Customed designed the 6-figure income membership site ELEV8 Your Life for Sunny Dawn Johnston.
Created the Cleveland Clinic Heart Center's software gateway to NASA Research Center.
Custom designed and migrated the Hay House website for Gregg Braden.

Lucinda Rae is an award-winning artist and internationally acclaimed prosperity brand strategist and who activates and creates the power of your online and offline offerings with visual image to attract abundance and audience through natural magnetism and stunning visual branding and celebrity-worthy photographs.
Delivering graphic design, visual identity creation, branding, online marketing, and website development for over 20 years, Lucinda has created over 300 brand identities for corporate and creative entrepreneurs, iconic strong feminine leaders, and has captured thousands of stunning images and graphics.
In her photography, artwork, and graphic design, Lucinda's magic is empowering your unique journey to be authentically expressed as the magnificence that you are as you bring more beauty, inspiration, and purpose into life for your global community and legacy.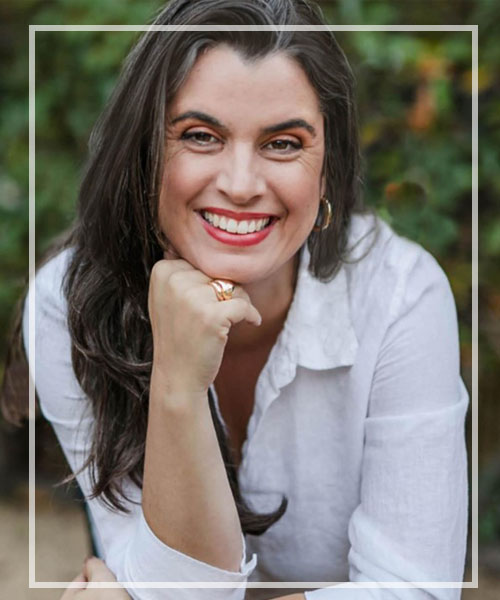 Lucinda's professional achievements include:
Founder of Prosperity Branding – crafted over 300 brands over 20 years
Created massively successful personal brands, branding assets and websites for hundreds of clients including Kendra Thornbury, Tara Grace, Tanya Lynn, Christina Morassi, Sacred Future and many more multi-million dollar entrepreneurs and companies
Visibility Mentor, Brand Alchemist, and Art Mystic at HelloLucinda.com
Artist of the Multi-Dimensional Oracle + Booster Decks with SDJ
Artist/Creator of the bestselling I Am Prosperous Deck
Illustrated the multi-award winning children's book Psalm 23: You Are With Me with her publishing company Ori Publications
Authored/illustrated two books with two more upcoming teaching memoirs in 2022
Award-winning artist with dozens of original paintings in the world
Personal Brand Lifestyle Photographer with international clientele
Podcast host at Your Vibrant Creative Life
Graduated with an Associates of Applied Sciences in Graphic Design
Emotional Intelligence Life Coach Certification
Therapeutic Art Life Coach Certification
Soul Art® Certification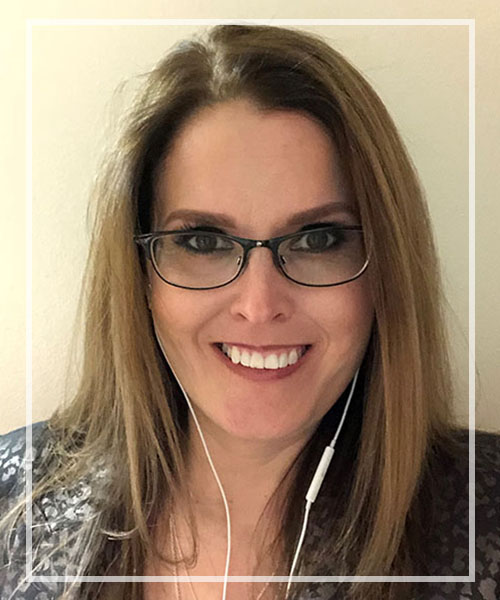 With almost 25 years of marketing success across the entertainment and wellness industries, Rita B. has helped solopreneurs, celebrities, startups, and conglomerates reach international audiences and generate millions in revenue through their most powerful channel: their messaging.
During your coaching sessions with Rita, you will see why Sunny often relies on her to bring her heart's message to life. You'll gain clarity on how to establish your brand's voice and how to use it to craft messaging that resonates with your audience while communicating the benefits of your products/services. You'll also discover the different styles of messaging for email vs. sales pages vs. landing pages vs. social media and why it's important to use them every time.
Rita's professional accomplishments include:
Launched her six-figure boutique marketing & consulting firm 15 years ago
Created and executed dozens of million dollar-generating email marketing campaigns
Crafted more than 100 high-performing sales pages with an average conversion rate of 24% and landing pages averaging 33%
Established credibility for her clients through PR initiatives that led to regional and national media coverage, consequently increasing sales
Conceptualized and executed multiple launches that resulted in six-figure sales
Created content curation campaigns that quadrupled engagement and conversion of both cold and warm leads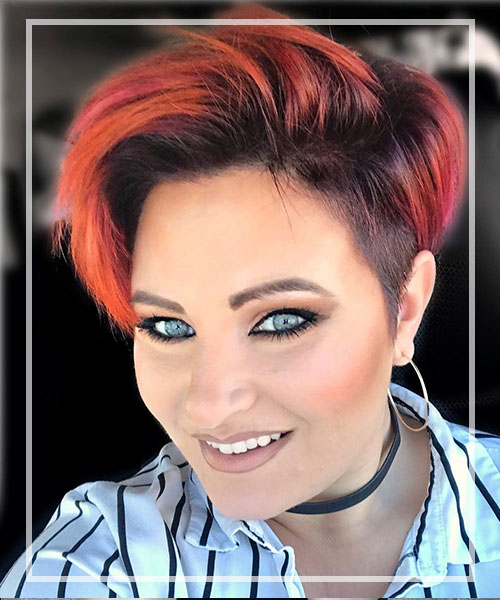 Chelsea Sutton is the founder and CEO of ConsultMent, a marketing agency that has helped brands at all stages develop marketing plans and deploy social media strategies to achieve their goals.
From startups to multi-million dollar companies, Chelsea's clients span three main industries: retail & restaurants, home services, and brands & experts (coaches, doctors, personal brands).
Chelsea's expertise combined with her practical, holistic and strategic approach to marketing will ease your social media stress. During your coaching sessions with her, you will learn how and when to implement social media into your marketing plan, which type of content performs best, what you might be doing wrong – and how to fix it, and how to use your social platforms and marketing channels to grow your audience AND your brand.
Chelsea's professional achievements include:
Graduated Cum Laude with a Bachelor of Science in Entrepreneurship and Business Management
Managing accounts with 300k+ followers and reaching over 250k impressions for brands in 2019
Leads digital marketing efforts for hospitality brands producing $5-7 million each year
Creates & manages marketing strategies including websites, email marketing, social media, digital ads, and public relations
Currently an Adjunct University Instructor for Marketing Research and Social Media Marketing
Social Media Day Phoenix 2018 Keynote Speaker
On the 2019 International Live Events Association speaker panel
Assisted in brand growth of 20% for million-dollar brands
Sits on the board for City of Scottsdale Co-Working space
Operates as a marketing advisor for Downtown Chandler (DCCP)
My team and I have 85+ years of …

combined knowledge, wisdom, and expertise that can serve every aspect of your business so that you can fully serve your audience while generating an income!
PLUS, we will also feature surprise guest coaches to cover topics like SEO, CRM Systems, Meditation, Accounting, Cyber Security, Nutrition, Authorship, Taxes, Biz Loans and Grants, Non-Profits, and more. These industry experts and leaders will share their latest biz insights and secrets, which means you'll really get the best of the best!
My Spiritual Biz coaches are entrepreneurs just like you. They work daily at making success happen, so the coaching, strategies, tips, and tactics you will receive are proven, effective, up-to-date, and unparalleled. It's just the right formula for bringing your heart-based ideas to life.
Connect & Collab with Your New Spiritual Biz Community
The private My Spiritual Biz Facebook group is where you will connect with your coaches, mentors, teachers, and peers.
This community is unlike any other. Here you will feel empowered, inspired, and uplifted by the camaraderie that naturally occurs between like-minded entrepreneurial souls that share the intention of succeeding through heart-based service.
As you learn from your coaches, so do your peers. When what you learn is implemented into your biz, new discoveries occur, fresh ideas are sparked, and strategies are birthed. This is the secret sauce that creates magic and synergy among and between you and your entrepreneurial community.
By openly sharing your highs, your lows, your wins, your losses, your aha's, perplexities and all that you learn along the way, a sacred space is created wherein greater clarity, next-level growth, and game-changing success is available to everyone.
This type of energetic alchemy turns your peers into trusted advisors, friends, and confidants. It means there is no need to do any of this alone!
You can support each other with brainstorming sessions, creative discussions, shared ideas and concepts, and even experiment with different methods for your respective businesses.
Throughout my life, I have witnessed the mountain-moving power of community. And it's no different when it comes to business. It's actually even more important.
When you receive just the right level of support and accountability from just the right type of people, your light is amplified, and your success accelerated.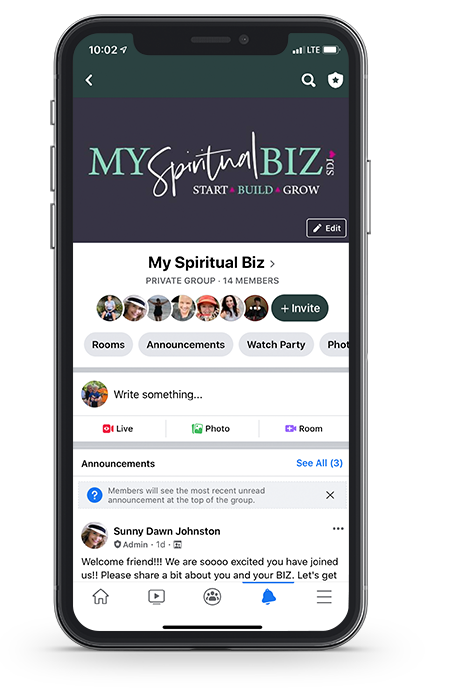 Dive Into Your Spiritual Biz Content
(THE LIVE MEDIA VAULT and YOUR PATHWAY)
The Live Media Vault and Your Pathway make up your Spiritual Biz Library. It contains all of the resources that are essential to jumpstarting and upleveling your biz. This includes recordings of your group coaching sessions, audio and video trainings and teachings from the experts, tutorials, downloadable/printable worksheets, informational documents and so much more.
This ever-growing arsenal of archived Live events and these nine categories of new content will support your long-term success.

Content is mandatory for any biz to succeed because it's the main component that connects you to potential clients and customers and maintains the relationship during your "downtime." The Spiritual Biz Library contains a variety of resources for content creation–and ways to repurpose what you have!

Your business is supposed to make you money. It's just as essential as the products/services you provide. A lot of spiritual biz owners struggle with the concept of receiving money in exchange for their gifts and their services, so in the Spiritual Biz Library you'll find some useful tools not just for the accounting and finance aspects of your biz but also for transforming your energy around value, worth and receiving.

3) Legal Business Creation
Of course, making sure your biz is legally compliant and set up correctly ensures you've got a safety net for avoiding major lawsuits and losses. The Spiritual Biz Library has got you covered from the first steps of starting your business, establishing the name and acquiring tax licenses to extras like licensing, trademarking, copyrighting, etc.

4) Management/Dream Teams

So today, right now, you might be starting a business with just you. That's where I started, and it was only me for a long time. Then I was able to attract an awesome team to support me. I know you want a Dream Team, too! To either handle your tech stuff, take care of your clients, facilitate customer service, and maybe manage the backend of your database. The Spiritual Biz Library will help you get clear on exactly which type of support you need, what that investment will look like, and when it's time to enlist that support.

Every other biz owner I meet struggles with marketing and advertising. Do you? Maybe you don't know where to start, how/when to implement marketing or ads, what kind of marketing budget you need or where to invest your money. With all of the different marketing strategies and tactics out there, the resources in the Spiritual Biz Library will help you narrow down which is best for you based on your product/service, target demographic, AND your budget.

An entrepreneurial mindset means no more thinking small. When you shift your way of thinking, you shift your energy to match what you want to attract. The Spiritual Biz Library will help you not only embody the mentality of an entrepreneur but also manage your mind so that you stay aware, present, focused, and clear about your next steps without stressing out.

Unless you're already a globally established brand or celebrity, you just can't have a successful biz without the use of social media. So, if you're intimidated by it, don't use it much or aren't sure how, the tools and information you'll find in the Spiritual Biz Library will turn you into a social media rockstar. (Well, almost.) You'll learn which platforms are best for your brand, how to attract and engage your audience, and when to be active.

I love organization. It's so important to me and it's essential to any business! When you start getting organized in your biz, it becomes clear which systems you need to maintain that organization and implement more of it across your biz. The only caveat is that there are a LOT of systems out there. Some are great, some are a waste of time. The Spiritual Biz Library will help you determine which systems are right for you and how and when to use them.

Technology is where a lot of people get stuck. You've got the passion. You've got the creativity. You've got the vision. You've got the excitement. You've got it all but the know-how when it comes to the "behind the scenes" backend stuff. The truth is: You've got to learn some of this, my friend. Yes, you can hire someone. Yes, you can pay somebody to do it for you. But especially when you're in the launching and the building stages of your biz, you want to understand and know what it is you're doing so that you can give your biz your best shot and avoid as many mishaps as possible. The Spiritual Biz Library will help you do just that!
Checklists and Progress Trackers
Our progress trackers and checklists are designed to keep you focused and accountable.
They're like little guideposts that keep you moving and productive without the hassle of having to worry about potentially missing a step or not giving yourself enough time to complete tasks.
Membership content is presented to you in a variety of formats to make it easier to take in new ideas via audio, video or written formats.
Information has also been collected in key areas to save you time and money as you streamline your efforts in expanding your business.
Our library of ever-growing Resources includes:
Media List- a downloadable PDF of hundreds of Media Agency Contacts.

Business Directory- collection of Business Professional Services contacts recommended by Sunny or My Spiritual Biz members.

Templates- (available for Premium level Visionary membership only) a variety of standard document templates that you can copy and paste (or download as a Word doc) and customize to fit your business use.
Scripts & Funnels- (available for Premium level Visionary membership only) a variety of content creation formulas that can be customized for your business use so you can create compelling and marketable copy in a fraction of the time.
The World is Waiting for Your Gifts.
And We Are Here to FILL IN THE GAPS.
With my team and me by your side, you and your biz will be consciously guided and directed at every turn so that your gifts land in the hands of those who need them and energetically ripple forth through those very souls.


FOUNDATION
You will create a strong foundation by setting up your business correctly with backend systems and products that are profitable. And we'll help you piece all of it together. You want to grow fast or slow, we will help you, step-by-step.
SUPPORT
Profits and productivity will increase because of the level of hands-on multi-faceted support you will receive from your coaches and community, and all of the content, trainings, informational materials, and energy work that will keep you balanced, informed, focused, and uplifted.
IMPLEMENTATION
All of this amazing info and wonderful tips and tricks are great, but you've got to put them to work. We will guide you on how to implement your learnings into your specific biz and how to use it all to grow and scale without the fear of overwhelm or lack of knowledge. Our premium level includes two implementation sessions with Sunny and Kris each month.
TRANSFORMATION
The caterpillar is becoming a butterfly! It's time to expand your reach and scale your systems and infrastructure to accommodate that growth. We'll help you gain the confidence, skills and financial know-how that is essential to continued growth.
My Promise to You:
Consistent Heart-Based Support & Dedication to Your Success
We are your personal team of heart-based biz experts. We aren't just ready to help you bring your dream to reality; it's what we were put on this planet for. Our goal is to help you do what you are destined to do: contribute to and intensify the light that humanity needs now more than ever. And we believe your gifts are the answer so many are seeking.


It's Time to Unleash Your Spark
If you are looking for:
Next-level guidance & mentorship
Expert coaching
The latest tips, tricks, strategies, and insider secrets
Collaboration with like-minded entrepreneurial peers
An extensive library of resources for advancing your biz one level at a time, no matter where you are right now
Accountability
Celebration
And SO MUCH MORE
Then join me and my multimillion-dollar generating team in your new membership community…
Choose from one of two membership levels
CREATOR: $99 monthly / $999 yearly The Standard Membership
Your Pathway to Success: Start, Build, or Grow
9 Informational Categories with content added weekly – Content Creation, Finance/Money, Legal Business Creation, Management/Dream Teams, Marketing/Advertising, Mindset, Social Media, Systems/Organization, Technology
Progress Trackers
Downloadable PDF's and MP3's
Checklists
Resources: Biz Connections

Media List- downloadable PDF of hundreds of Media Agency Contacts
Business Directory – display of Business Professional contact information from Sunny approved or My Spiritual Biz member recommended services
Community: Engaged Facebook Group
The private My Spiritual Biz Facebook group is where you will connect with your coaches, mentors, teachers, and peers for support and accountability
6 LIVE Coaching events per month with Sunny's Multi-million dollar team
One Monthly 60-Minute Master Class ($1,000 value) 1st Wednesday of month
A new topic will be brought to the forefront of each master class, so no two will be the same. There will in-depth discussions to support your current stage of business and the most cutting-edge tips and strategies will be shared.
One Monthly Interactive 60-Minute Q & A session

($1,500 value) 3rd Friday of month


These monthly Q&A's open the virtual floor to you. Ask Sunny or Kris your burning business questions and together we'll take the mystery out of whatever's got you stumped so that you and your biz keep moving forward.
One Monthly 60-Minute Mindset Monday session with Sunny

($1,000 value) 2nd Monday of month


The time you spend with me will be dedicated to your mindset. It's a game-changer in business. Together we will work on clearing blocks, doubts, fears and limiting beliefs so that you fully embody the mental bandwidth, attitude, and energy of a confident, savvy, successful entrepreneur. These coaching sessions will help you tap into and harness the energy of your limitless potential so that unforeseen challenges don't take the wind out of your sails.
One Monthly 90-Minute Creation & Marketing Wednesdays session with Lucinda Rae

($300 value) 3rd Wednesday of month


Delivering graphic design, visual identity creation, branding, online marketing, and website development for over 20 years, Lucinda has created over 300 brand identities for corporate and creative entrepreneurs, iconic strong feminine leaders, and has captured thousands of stunning images and graphics..
One Monthly 60-Minute Techie Thursday session with Kris

($400 value) 1st Thursday of month


This is the go-to place and space for resolving all of your tech needs and worries. From systems and software to platform integrations and modules, Kris is going to help you get clear on what kind of tech you need, why you need it, and she'll even walk you through how to use it. She'll also share information on the latest and greatest equipment, accessories, gadgets and more. This is a rarity for a membership site, and I am so excited for you to have direct access to her ingenuity.
VISIONARY: $199 monthly / $1,999 yearly The Premium Membership
In addition to all the Creator membership features, a VISIONARY member ALSO receives:
TWO 45-minute Visionary Implementation sessions via Zoom with Sunny and Kris ($1,500 value) 2nd & 4th Tuesday of month
This is your opportunity to work with Sunny and Kris, directly, to apply to your biz what you are learning. It's no secret that having access to valuable information and cutting-edge insights is a beautiful thing… but integrating it all changes the trajectory of your biz and your success. No matter the current stage of your biz—starting, building, or growing—we'll make sure you maintain a forward momentum that keeps you moving in the direction of heart-based success.
They'll also work with you to remove any roadblocks preventing you from getting to that next level and we'll do some real-time brainstorming sessions with you to bring your ideas to life in the moment! This kind of work excites us because the outcome is a direct reflection of your willingness to yield to your soul's expression and purpose. This is the purest form of creativity.
Templates
Simplify your biz, support your clients, and skyrocket your productivity with our collection of professional templates that you can copy and paste to customize to fit your business needs. These templates will help you to streamline your workflow, save time and energy, and get more done.
Scripts
It isn't always easy to know how to start your emails, or what your call to action should be. That's where these scripts come in. We have included a variety of content creation formulas that can be customized for your business use so you can create compelling and marketable copy in a fraction of the time.

Sales Funnels
A sales funnel is a step-by-step process that allows you to bring your potential customer one step closer to your offer and a buying decision through a series of marketing actions like automated emails, videos, articles and landing pages that will do the selling for you. We will help you build your sales funnels to attract potential buyers to your website and guide them to take the action you desire.

25% off anything in the SDJ Boutique
As a member of My Spiritual Biz you get a 25% discount off anything in the Boutique, as well as the ability to purchase bulk items at wholesale prices.
Special discounts
As a member of My Spiritual Biz you will qualify for the member rates for our upcoming Business retreats, Masterminds, and more.
Premium seating
Once live events return, you will receive priority seating at any of Sunny's live in-person events.
Your dream is happening, my friend. You are a successful heart-based entrepreneur. You put in the work and you showed up for yourself.
How does that feel???
I cannot wait to see how your business grows and witness the deep impact you will have on your audience. Whether you are just starting your biz or jumping into scaling it, the possibilities are endless when you live from the heart.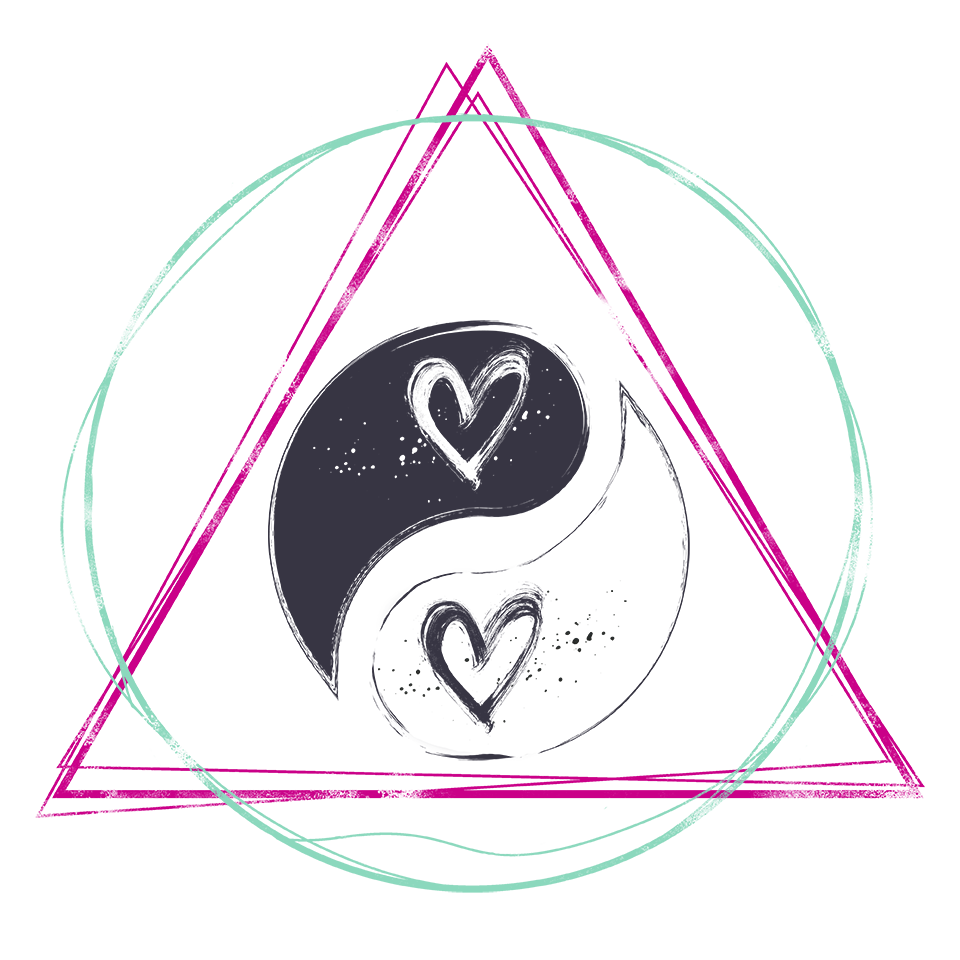 Are you ready to share your gifts and receive?
I'm waiting for you inside and I am so excited and honored to be on this journey with you!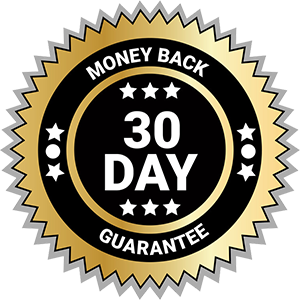 "You're Fully Covered" Guarantee:
Try My Spiritual Biz For a Full 30 Days, 100% Risk Free
If you are unhappy with My Spiritual Biz during the next 30 days, I want to give you your money back.
If you don't love it, email me at any time during the first 30 days and I'll immediately send you a prompt and courteous refund.